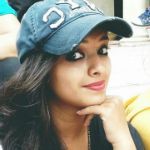 Roohnaz khan
BA(Hons.) Mass Communication ( Passed out - 2016 )
I am working with Discovery. And this talent in me was actually discovered by the teachers of Renaissance. They enhanced my skills and always supported me. The college equipped me with good communication and interpersonal skills. I owe to this institute.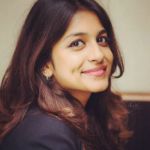 Shilpa Baburaj
BA(Hons.) Mass Communication ( Passed out - 2011 )
It is true when they say that "Leaders are not born, they're made" and my journey with Renaissance has been a journey of becoming a leader. The most cheerful and as well the glummest moments of your life are handed out to you when in college, but I guess the challenge is to remain steady no matter how hard your ship is rocking. Three years of my academic life is Renaissance was nothing less than a life cycle of a butterfly. My talent was put on a pedestal, my vices were discouraged, my failures were embraced and my belief in myself was restored and protected. A dash of imagination and a dash of grit and that's the spell to your success here!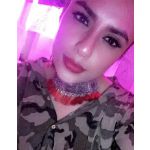 Divya Garg
B.Com (Management) ( Passed out - 2015 )
Renaissance taught me the concept of following my instincts and become a self motivator. I am proud to say whatever I am is because of my learning from the institute. The college guided me for my career and its path. RCCM taught me to always follows my dreams. Consequently, I am working as a Deputy Manager with Frankfinn Institute as the youngest employee in the organization at this designation.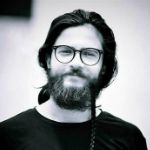 Manasvi Vyas
B. Com (Management) ( Passed out - 2012 )
Renaissance college has always been a strong support to not just me but all the students who are ambitious towards their respective careers. Not only the quality of education but making way for the students to practice their favourite art and providing all the necessary means for that has made this college a unique and progressive institution. I will always be thankful to Renaissance college for providing me the education, exposure and platform to become the confident individual and artist that i am today.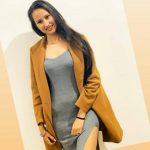 Apeksha Gandhi
BBA ( Passed out - 2017 )
'Sky is the limit' is what is taught in Renaissance. For me, this has turned out to be very true especially in professional life. I fly in the sky being a part of Spice Jet airlines. This has been possible only because of Renaissance. During my 3 years of graduation, the regular sessions of personality development and communication improvement enriched my profile. Events held in college brought in learnings of management and leadership techniques. The teachings I got here made me fly high.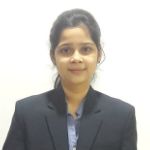 Preksha Jain
B.Com (Hons.) ( Passed out - 2018 )
Renaissance holds a special place in my heart and life. I have groomed myself immensely studying here. I was able to deliver my best in academics and have been the University topper. Not just the academics, I received the parallel education which ensured my placement in Deloitte.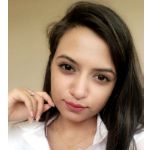 Trisha Saluja
B.Com (Plain), ( Passed out - 2017 )
Renaissance helped me to aim big and achieve that aim by providing the direction and guidance. It gave me an amazing environment to learn and develop my skills, both educational and cultural. These skills have helped me a lot while working as Senior Executive Marketing & PR in Reliance Brands Limited.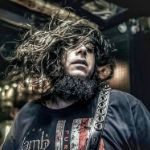 Yash Joshi
B.A.(Hons.) Mass Communication ( Passed out - 2016 )
My love and passion for music and a strong desire to make it my career was polished at Renaissance. Here, I got numerous opportunities to handle the stage in various events. This enhanced my stage presence skills and today I receive great applause from the audience of 20,000 people. This is the kind of upbringing you get in Renaissance, the genial and influencing aura you get from faculties. Today whether I perform along with celebrities, or do reality shows, I experience a semaphore of support and blessing of RCCM fraternity. I have worked for Zee Aspire - Music For Money (MFM), MTV Campus Beat, Rising Star to name a few.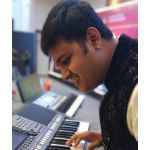 Arjun Saraf
B.Com FT ( Passed out - 2014 )
Hello, I am Arjun Saraf, I did my B.Com(FT) from Renaissance College in the year 2012-2014. Then I moved to Chennai to study music under A R Rahman in KM Music Conservatory. Now I am working as a 'Product Specialist Piano' for Yamaha Music India. I train students for grade examination for Trinity College of Music London. Also, I work as a music mentor in Delhi Public School Rau Indore. My experience at Renaissance College is a life-changing moment, from making an extreme introvert to an enthusiastic performer. My College always inspired me to work more creatively & expressively in music. And the motivational philosophy of Swapnil Kothari Sir is still inspiring me to work hard and meaningful for my life.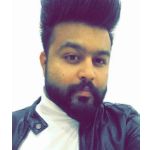 Vipul Gupta
B. Com (Plain) ( Passed out - 2014 )
People say you live your best days in college and it indeed proved absolutely right for me. It gives me immense pleasure and satisfaction to be a part of Renaissance. the faculties here actually helped me grow into an ambitious person. the co-curricular activities organized by college helped me a lot in shaping my personality and grow as a person. Thanks to Renaissance for being the guiding light in my path of being of a dance director.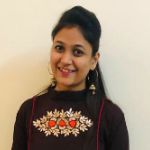 Shreya Goyal
BBA ( Passed out - 2016 )
When I hear "Renaissance" it gives me goosebumps, not of any fear but I drive down the memory lane for all the good time I have spent there. In 2013, I entered as a blank book, but when I passed out in 2016 I was not the same blank book as I entered. Turning myself from a book-worm to a leader cum activist, Renaissance changed me completely. The person I am today is all because of the learning and enhancement programs undergone at Renaissance. My mentors, friends, seniors and everyone who was a part of that journey. I would thank you for transforming me into a confident, out-spoken person. I don't think so BBA would have been so much fun if I was not a part of the Renaissance.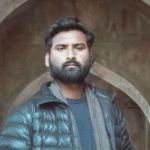 Narendra Singh Rathore
B.Com (Computer) ( Passed out - 2017 )
I am Narendra Singh Rathore an ex student of Renaissance I have learnt a lot of things from Renaissance such as :- (a) Communication skill (b) Multitasking (c) Social /professional ethics (d) Self determination and motivation etc. I got lot of support from Renaissance in shaping my career and personality, they helped me by providing a stage where I can prove myself. Renaissance helps students to make a dream come true they provide all kind of support which a student needs.I m a Artist Cordinator in Bollywood Industry recently I have worked in Dabangg 3, Kalank, Padman, Genius, NeerjaBahnot and Welcome to karachi.
Siddharth Kumar Jain
B.Com Honours ( Passed out - 2015 )
I got to know about this college by newspaper. Students of this college were getting exposure. So after my high school, I choose this college for my graduation. We learnt many things here, how to cope up with each other, groomed our skills. Professors were always found by our side supporting us, led by Swapnil Sir. He is the gem and you can call him, text him anytime you want to. He is always ready to help you. Different types of clubs are there to focus on skills like photography, drama, painting, music, sports etc. I'm very thankful to the college and professors to push me to my limits. I'm into my family business and ready to launch a surprise very soon.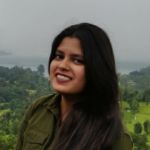 Sukanya Dwivedi
BBA ( Passed out - 2017 )
Renaissance has empowered me & many others like me, in ways innumerable. It is a place which provides you bundles of opportunities to become responsible decision maker with a conscience.It also helps to discover new strengths & capabilities as well as the tireless efforts put in by faculties in helping me to derive meaningful learning outcomes. My time at Renaissance has truly enriched myself as an individual. Currently I'm working with Bajaj Finance as Manager - B2B Center of Excellence.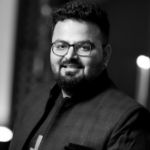 Rohit Mulani
B.com (Computers) ( Passed out - 2014 )
I have been a part of renaissance family as a B. Com Student. Renaissance has taught me so many things that had lead to my betterment as a person, helped me to be a better person witha personality to express explore,Renaissance has been very supportive and helping in developing my overall personality and pursuing my career goals.It has been a wonderful journey with renaissance and I will always cherish the best time I have spent there. I am running my Photography Studio which has all under one roof as in Photography,Videography, Creation n more Wedding Photography, Candid, Cinematography and so on.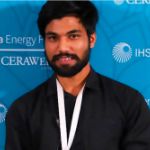 Anurag Bheemavat
B.Com(Comp.) ( Passed out - 2016 )
I did graduation from a college where practical based classroom education is imparted; a college where extra curricular activities are equally important; a college where teachers are real mentors; and a college which becomes a family. This college is none other than Renaissance college. Its been a privilege to be a student of Renaissance. The college is one of its kind, focussing on the overall development of a student which indeed proved useful for me to gain a place in the event management industry.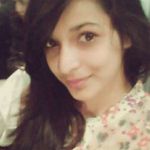 Shrishti Pandya
BBA ( Passed out - 2017 )
I joined Renaissance as a fresher, unknown of the world, unknown about self. The college helped me gain insight about my interest area. I became aware of my passion in aviation industry. Credit goes to the faculties. I was guided and provided the direction continuously by the mentors. As a result of which, I have successfully been able to join TATA SIA airlines.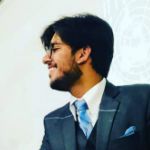 Tejas Jain
BBA ( Passed out - 2019 )
Renaissance family has always been supportive in providing platform to create opportunities. Interactive classroom sessions along with multiple events has made the whole college experience really amazing. I got the opportunity to work with Dr. Evelin Lindener, the lady who was nominated thrice for Noble Prize. Swapnil Sir supported me in commencing my startup and all the teachers have always been a constant support. I couldn't have asked for more.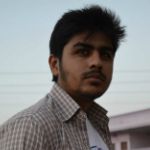 Aaditya Maheshwari
B.A.(Hons.) Mass Communication ( Passed out - 2014 )
Renaissance provides the best in class education equally blended with right guidance and professional exposure. A pool of highly experienced and expert faculty, and a campus bustling with extracurricular activities all year round, meant to complement the academics is what makes Renaissance different from other colleges. I am really grateful to Renaissance for making me capable enough to work as a Creative Director and Content Creator in Indian Televison and for OTT platforms. Some of the flagship shows I have done are SaregamapaLiL Champs, Dance India Dance Lil Masters, Family Antakshri, Raw Star, SuronkaEklavya, and Folk Star maati k lal.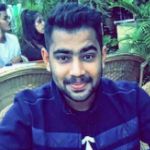 Manas Saraf
B. Com (Computer) ( Passed out - 2014 )
From a village boy to a corporate man Renaissance have transformed me completely. From a boy who was introvert and lacked decision making, I became a confident and an independent individual. Today I am the Proprietor of Shree JeeJewellers and it is because of this college only. I can proudly say :- U will Enter here with whatever u have & this college will leave u with, whatever it has.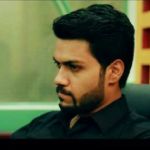 Shashank Joshi
Actor (Mass Communication Alumnus) ( Passed out - 2017 )
Renaissance college played an imperative and influential role in my life. I always wanted to be an Actor. The college provided me the platform to excel in my talent and pursue my passion. During me college days, I acted in various inhouse theatrical plays- "Sheher- e -yaarjohota koi " , "Mukhtlif", "The last lecture."Today, I am following my passion of acting in Mumbai and performing in serials like "Ishqbaaz" and "Mere Sai: Shraddhaaur Saburi". The college learnings have been really fruitful to me professionally. I feel proud to have chosen Renaissance.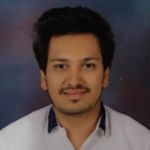 Somi Jain
BBA ( Passed out - 2017 )
Studying at Renaissance added value to my life. This college is an amazing place for learning, along with having fun. The events conducted in the college helped me boost my confidence. I am thankful to all the teachers who supported and guided me throughout graduation, because of which I have been able to become a true professional in all the facets of life.It's been successful 3 years with Mahavir coal washerypvt ltd as a PRESIDENT. All thanks to Renaissance.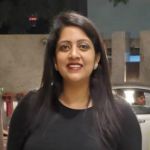 Kunika Sharma
BBA ( Passed out - 2013 )
My student journey with Renaissance College started in 2011, when I pursued BBA from here. This journey taught me to be a front liner, a confident leader, and a visionary orator. The college teachers are truly an inspiration who taught me the life lessons. With all my Renaissance experience and learnings, I grabbed the position of Assistant Manager of Madhya Pradesh region in Vivo and make my place in Concentrix, Canada.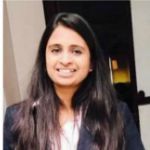 Harshita Saklecha
B. Com FT ( Passed out - 2016 )
I enrolled myself in Renaissance with a dream to come out as a professional ready to tackle any challenge world has to offer and I can proudly say Renaissance certainly played a crucial part in shaping me into what I am today. A pool of highly experienced faculty, a campus bustling with extracurricular activities all year round, meant to compliment your studies is the specialty of Renaissance. Needless to say, the initial foundation for my existing career with ICICI Bank Mumbai was laid here.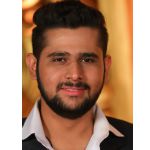 Ayush Nasha
B.Com(Plain), ( Passed out - 2017 )
Renaissance college is the best college for graduation. The strength of the institute is its faculties who make you feel like a family. They are very cooperative and provide counselling, be it on personal matters or career related issues. I owe to Renaissance for digging the talent in me and helping me to reach to the position of Project Incharge in NRK Group.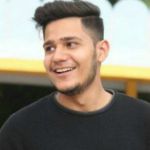 Aman Dabi
BBA plain ( Passed out - 2016 )
I am working in Regalo Kitchens Private Limited as Business Development Manager in Chandigarh.It was an amazing experience being a part of Renaissance family. The faculties here taught me how to be a better individual and make my place in the corporate world.The support and learnings I got from Renaissance is beyond comparison with any other college of the city.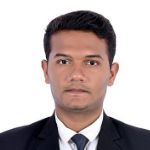 Prayag Sharma
B.Com(Plain) ( Passed out - 2018 )
I have beautiful memories of my life with Renaissance throughout my years of graduation. Teachers here not only teach the books and syllabus, they infact teach the life lessons which help the student to survive in toughest of the situations. They are the true mentors. The college has provided me a lot of opportunities to showcase my talent and enhance my skills, owning to which I was able to get into JDV Insurance brokers, Abu Dhabi.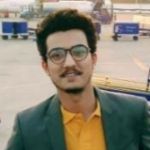 Rishikesh Tembhurnikar
BBA ( Passed out - 2014 )
I have been a student of BBA in Renaissance. The college provided me a platform that introduced me to an Artist in me. The event of Indradhanush organised by the institute must get its credit. Truly, Renaissance has the potential to contribute in the global flow of information and talent. I am a proud student of Renaissance working as Associate Producer at Viacom18 Pvt Ltd, Colors Marathi (Creative & Content Team)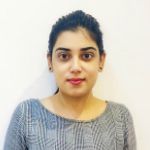 Honey Chughwani
BBA ( Passed out - 2017 )
It gives me great pleasure to share with people that I have completed my graduation in B.B.A from Renaissance College. The campus is filled with positive energy and exuberance. The relationship between faculties and student is very cordial, which gave me an opportunity to excel in my area of interest. The time I spent here were splendid and has helped me to grow professionally and personally. I would like to thank Renaissance team for making me an"entrepreneur."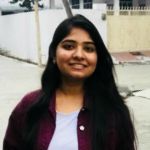 Anushka Singh
B.Com FT ( Passed out - 2019 )
Renaissance College has always been committed to the highest standards of education and overall development of its students. The Institute encourages the students to participate in various academic and cultural events that results in the grooming of the student's personality. The exposure I got from here, helped me to get placed in Genpact, Noida as Process Associate.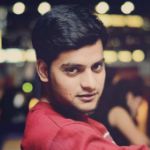 Kunal Kumrawat
B.B.A. ( Passed out - 2014 )
गुरूगोविन्ददोऊखड़े, काकेलागूंपांय। बलिहारीगुरूअपनेगोविन्ददियोबताय।।" Dronacharya – Arjun, Chanakya – Chandragupt, RamakantAchrekar – Sachin Tendulkar, and Barry John – Shah Rukh Khan, these few examples surely speak in volumes about the impact of a Guru in someone's life. I feel the teachers at Renaissance have played the similar role in my life. Working as the Head of Content in WittyFeed& STAGE, I feel that it was truly an overwhelming experience to be associated with Renaissance. Here, not only I learnt but even mastered the skills that prepared me to contribute towards shaping of my personal as well as professional life. , Renaissance is a pilgrimage for both academics and extra circular activities. I have met some of the best friends, best teachers and people here, who still add value to my life whenever and wherever possible.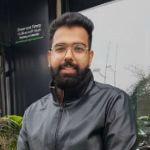 Harsh Talreja
B.Com(Hons.), 2014-17
Its been a great journey studying at Renaissance college. I acquired a lot of experience to deal with people through various events conducted in the campus. I was always guided and motivated by the intellectual professors which helped me to grow. For now, I am working with BMW MOTORRAD wherein I apply these learnings from Renaissance.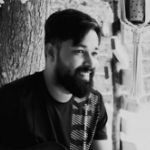 Aditya Goswami
B.Com(Hons.), ( Passed out - 2017 )
I am working successfully as a full time musician. All thanks to Renaissance as it helped me to develop a positive attitude towards my life and enhance my decision-making capacity in all aspects of my career. The friendly attitude of the professors and their willingness to always offer a helping hand has made me feel a part of the RCCM family.